---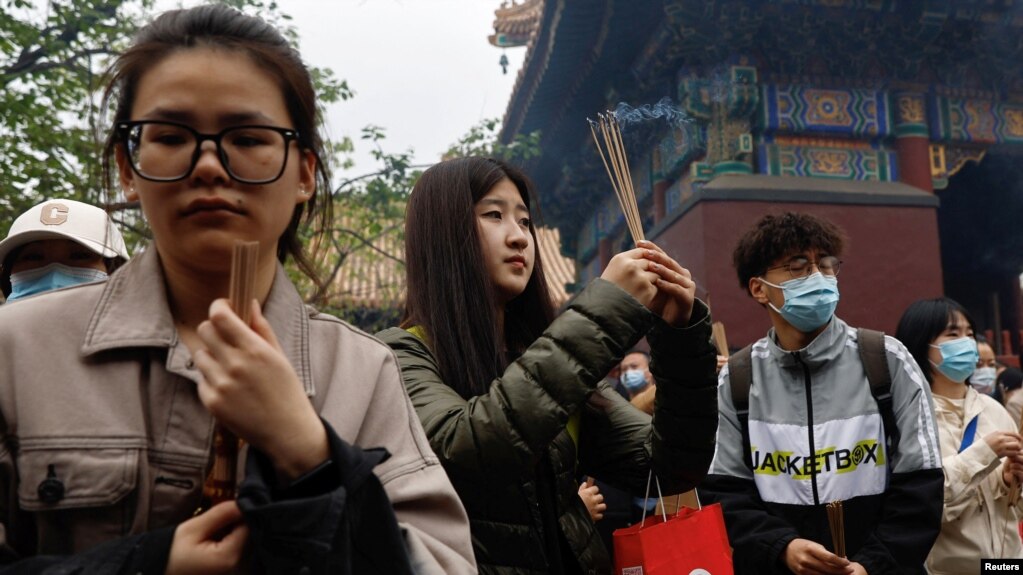 TAIPEI-
People lined up hundreds of meters long around some temples across China on the holiday weekend. Depressed young believers are praying for a job soon as China's economy slowly recovers from the coronavirus pandemic.
Facing the pressure of finding a job and unaffordable housing prices, Wang Xiaoning, 22, one of China's 11.58 million university graduates this year, told Reuters: "Hopefully I can find some peace in the temple." a member. Last year's strict "zero-clearing policy" brought a heavy blow to the Chinese economy, and the job market they face is still affected by it.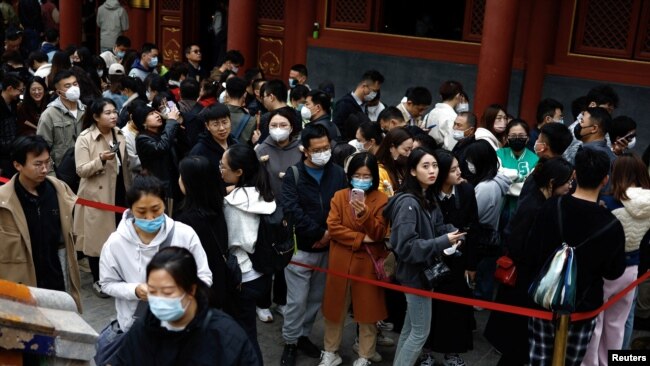 Trip.com, a travel booking platform, said the number of people visiting temples has tripled so far this year compared to 2022. While the platform did not give overall figures or comparisons with pre-pandemic levels, it said about half of its visitors were post-90s (born after 1990).
Chen, who only wants to give her last name out of privacy, came to Beijing's iconic Lama Temple to pray for her career prospects, even though she was still years away from graduating. "The barriers to employment are constantly rising and the pressure is enormous," she said.
Improving the prospects of a record one-fifth of a highly educated generation who are unemployed is a major challenge for the authorities. China's National Development and Reform Commission said in early March that it hopes to create 12 million new jobs in 2023, 1 million more than last year's target.
"There is a huge oversupply of college graduates, and their priority is to survive," said Zhang Qidi, a visiting researcher at the Center for International Finance at the Central University of Finance and Economics in Beijing.
China's economy has continued to recover since the lifting of zero-clearing restrictions in December last year, but the major catering and tourism industries in the job market have been hit hard by the epidemic and can only provide low-skilled, low-wage jobs.
China's education and human resources ministries did not immediately respond to requests for comment.
According to the data recently released by the Beijing Municipal Education Commission, this year Beijing universities are expected to graduate about 160,800 masters and doctors, and about 136,100 undergraduates. The number of masters and doctorates exceeds that of undergraduates for the first time.
In China's coastal province of Zhejiang, a 25-year-old graduate of a master's degree in urban planning, who did not want to be named, said she had applied for an average of 10 jobs a day since February and felt "limited" by her education.
"I don't believe I'm ever going to find my dream job," she said. "I've been to a therapist a few times because I'm so anxious and depressed."
She said the only salary offers she received were those of 2,000 to 3,000 yuan ($290 to $435) a month, or requests for "unreasonable" overtime, which she turned down. She said that if she was not highly educated, she could work as a salesperson in a shopping mall and would be much happier.
Chinese state media Beijing Daily said in an editorial in March that work and academic anxiety is "understandable," "however, young people who are really pinning their hopes on gods and Buddhas under pressure are obviously also misunderstood." Go astray."